Shrimp is a delicious non-vegetarian food that is viewed as one of the popular breakfast options. This seafood is versatile and nutritious. There are several methods to prepare it as well. The most common ones being saute, grill and bake. Freezing and reheating is a good option when you have to prepare it in bulk in less time. When it comes to warming up your cooked shrimp, things can get a little trickier. We are here showing you the right way to reheat already cooked shrimp that is not just healthy but also flavorful.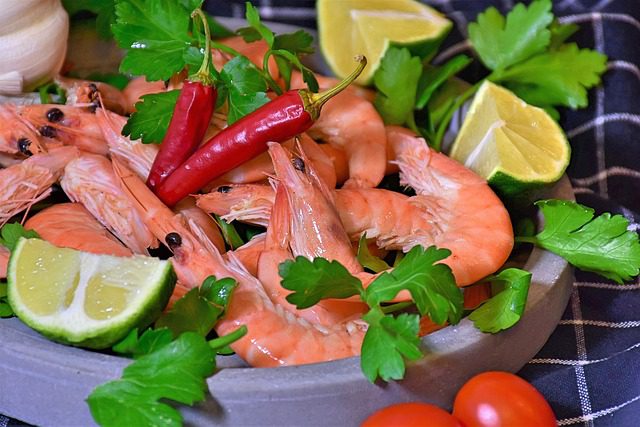 In A Microwave Oven
If you have a breaded shrimp, then oven could be the best way to reheat it. With this method, you can be ensured that it won't get soggy during the reheating procedure. Oven is also by far the simplest and commonest appliances used for reheating any food. To reheat your leftover cooked shrimp, you need to place it in a microwavable serving dish. Now cover it properly with a lid and keep it in the oven. In just one to two minutes, you will find your shrimp is ready to eat.
In The Steamer
Steamer is another method to reheat your cooked shrimp. Place a single layer of shrimp on the steamer. This will quickly and evenly heat your shrimp and also prevent it from getting soggy. After 3 minutes, you need to take it out of the steamer and cool it for a minute. Add butter, or lemon to make it tastier. This method can be used for all kinds of shrimp except the breaded ones. This is because steam breaded shrimp will get soggy later.
In The Pan or Skillet
If you do not have the above appliances, then you can even reheat your shrimp in the skillet pan. This method ensures that the texture and flavor of the shrimp is retained without getting mushy. Place the skillet on medium flame. Sprinkle a little cooking oil on it. Once the oil gets hot, put the shrimp on it. Occasionally stir it to ensure its uniform heating. You need to cook it for 2 to 3 minutes on both the sides. This method reheats fast so be alert and constantly watch on your shrimp to avoid getting it burned.
Tips to reheat Shrimp safely
Simple reminders for a safe and healthy reheating of pre-cooked shrimp:
Bring the shrimp to the normal temperature before you reheat it.
Reheat pre-cooked shrimp only ONCE as it loses its texture and taste every time you reheat it. So, take smaller portions of it, reheat and eat right away.
Don't reheat for longer time as it can make it Shrimp without juice will be tasteless.
Before you reheat it, ensure that the shrimp has not got stale by smelling it.
To increase its shelf life, put it in the fridge within 1 or 2 hours of cooking. It is safe to be consumed for up to 3 days after you cook it.
Shrimp can also be frozen. It will keep it safe for many days.