Health has become a topmost priority nowadays unlike in the earlier times. This is because of the increasing levels of chronic disorders like obesity, diabetes, stress, etc. that are taking a toll upon the well-being of the human beings nowadays. Life has become way too hectic to keep a check on the lifestyle and improve the health condition. However, individuals are gradually becoming more conscious about health and trying to take charge of the same for their own good. Taking care of health is not too much difficult if one really wants to follow a few guidelines regularly and judiciously. Amongst these guidelines, eating sprouts is one of the very useful ways that will help a human to proceed towards wellness, and health experts are strictly prescribing this nowadays.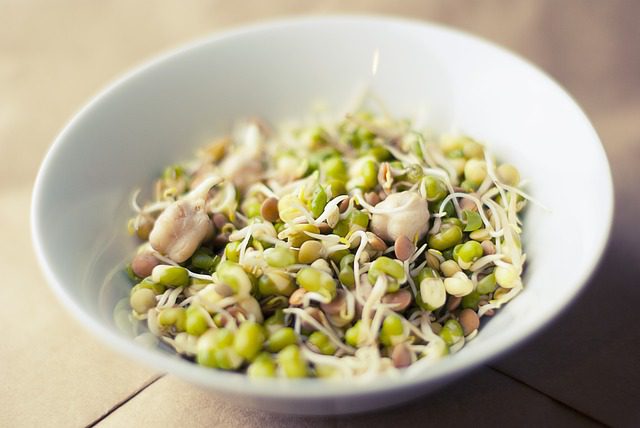 How are sprouts useful and the perfect time to have these?
Sprouts are said to be rich in vitamins such as Vitamin A, B6, C and K along with minerals like fiber, manganese, riboflavin, copper, protein, thiamin, niacin, pantothenic acid, iron, magnesium, phosphorus, and potassium. The list itself suggests that only eating sprouts will provide the human body with a gamut of benefits owing to the enormous supply of vitamins and minerals that are very much essential for healthy metabolism of the human body.
Yet, few points have to be kept in mind while getting into the habit of eating sprouts. One such factor is the time of having sprouts, which is very crucial here. Given under are few points regarding the exact time of having sprouts that play a vital role in
Improving the health of the humans: Usually, the health freaks are more inclined towards taking sprouts in the dinner time. However, it is better to eat sprouts before dinner actually or in other words, in between the evening snacks time and dinner time that ensures the proper assimilation of the enzymes inside the body rather than the dinner time.
Another good time to take sprouts is in the morning. According to many experts, as sprouts are very much rich in protein and enzymes, therefore, taking those in dinner does not quite enable to reap its benefits completely. On the contrary, if sprouts are taken in the morning, then it is considered to be a comparatively intelligent step that also prepares an individual for the whole day ahead and also assures a healthy living.
Also read: Best time to eat nuts
Apart from these two times as mentioned above, sprouts can be taken at any time of the day as well, but the benefits will not flourish totally apart from the best times to take sprouts. However, one should also remember that having one small bowl of sprouts every day as a routine will be enough to have a healthier life.
As a word of caution, it can be said that even too much intake of sprouts is not good because it can increase the calorie inside the body and therefore, a moderate level of sprouts intake at the correct time of the day on a regular basis will just be the perfect way to enjoy the advantages of sprouts in a wholesome manner.