Zucchini, also known as summer squash, and in some areas as courgette, is a vegetable originally native to Mexico, but increasingly being farmed in many different regions of the world. It has been a staple in Italian, French, Spanish, Mexican, and British cuisines for many years now, and has also more recently made a spectacular entry into modern American kitchens. The zucchini is one of the most versatile vegetables you can come across, despite the fact that it looks more like a green or yellow cucumber. In this article, we will discuss when and how you should eat zucchini to get the maximum benefits out of it.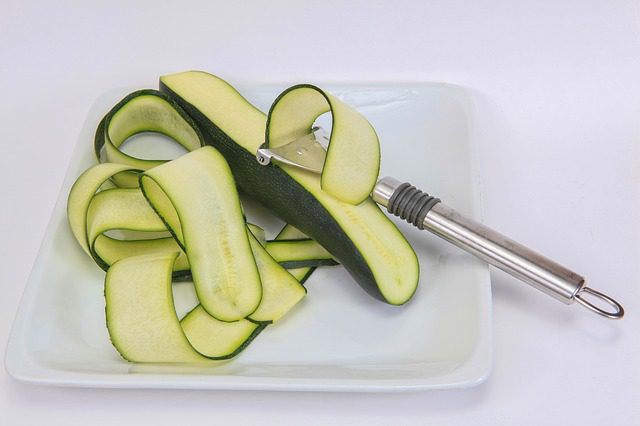 For lunch
Zucchini makes for a great lunch item. Cut them up in thin slices, and stir fry them with some other vegetables, and you will have a nice, tasty side to your rice. If you want, you can also fry them up to add that extra zing to your lunch, or if you are feeling a little indulgent. Crank out some zucchini noodles, or zoodles as they are called, and make a regular pasta or noodle dish that is actually way healthier than your average noodle, and quite as tasty. These zoodles are all the rage right now, and are a perfectly healthy choice, thanks to the bunch of nutrients you will get from them.
For breakfast
Zucchini is very good for breakfast as well. You can have it as a healthy salad, or make a nice pilaf with your oats for an adventurous twist to your regular oats breakfast. You will start off the day with loads of vitamins and minerals. Besides, zucchini contains a lot of fiber, which makes it a very filling food. You will start the day the right way, with a healthy and filling breakfast, and that will keep you away from unhealthy snacks when the mid morning hunger pangs start to set in.
In between meals
If going for long period without something to munch on is not really your cup of tea, then zucchini is one of the best alternatives you can possibly have. The high fiber content will satiate your hunger pangs most effectively, and the great taste, and more importantly the ability of this vegetable to be molded into almost any dish will certainly keep your taste buds happy. Pack in a light salad with some zucchini sliced into it, or carry a box of zucchini fries, and you will be able to happily much in between meals without feeling like you are going on your diet goals.
The versatility of zucchini means that you can eat it in a variety of ways, as your mood strikes. You can eat it raw, by itself or as part of a healthy veggie salad. You can eat them fried to a crisp or in a batter, or you can make noodles out of them with a pasta maker. What's more, you can make a wonderful veggie curry out of them, or toss them with your rice and pasta or noodles. If you want, you can also make delicious pickles with zucchini if you are feeling a little adventurous.